SUBSCRIBE TO OUR NEWSLETTER
Want to make sure you know about the next private sale? The latest new hot spots and places to hang out in Abu Dhabi? Join our community to be the first to know.  Register to our newsletter, thousands of readers have signed up already!
A food concept supporting local food entrepreneurs in Abu Dhabi
Next time you head over to Yas Mall and feeling peckish, then there is a new concept you should check out.
Located in the alley leading to Ferrari World, at Level 1, Urban RetrEAT opened its doors during summer 2018 and welcomes food start-ups and entrepreneurs: some are newbies, others are already well established in Dubai and want to test the Abu Dhabi market or are Abu Dhabi based and wanting to grow and delevop their brand awareness.
Every three months, the brands on board – a total of twelve usually – rotate, allowing visitors to try newcomers and discover new vendors and cuisines.
Similar to the concept of a business incubator, the idea is all about bringing foodpreneurs together, under a unique roof and create the very first startup food incubator in Abu Dhabi.
We are just back from Urban RetrEAT and got the opportunity to visit this incubator and taste a large variety of dishes from the stalls currently on board.
The fourth rotation is scheduled on the 15th of March 2019 and a couple of brands amongst the 12 current participants will go on for a new round. It includes West to West Kitchen, Revolution Kitchen, Al Areesh, Burro Blanco, Barzat Al Freej or Kidz Factory to name a few.
Our journey around the different stalls
Berri's, that some of you already know – they have a cafe at Al Muneera – had us try one of their best-sellers, a flatbread topped with zaatar, rucola salad, fresh pomegranate seeds, and burrata, a colorful sharing style dish that is moorish and satisfying.
Off the Hook (OTH) has been on board since the opening of Urban RetrEAT. They have done three rotations so far, back by popular demand and will move to a next business step, with the opening of their proper shop inside Yas Mall.
Equipped with gloves and an apron, cooked seafood is displayed on the table for guests to enjoy on a large baking paper sheet while our order comes in plastic pouches- as the seafood is boiled with its sauce. They prepared some of their best-sellers for us to try, including corn, mussels, shrimps, crab legs that come with the sauce of our choice – OTH special, lemon pepper, garlic butter or curry and chili- that can be adjusted to our preferred level of spice (mild, medium or hot). Something to try with the family as it is casual, fun, informal with generous portions!
West to West Kitchen was one of our fave stalls. This startup proposes African and Caribean cuisine and their menu is rather different from what we expect from street food cuisine. Their vegan plate called Awaojoh Binch meal (45 AED) got our vote, is a mix of fried plantains, spiced beans, and a refreshing salad on the side. A balanced and fuelling meal worth trying out!
If you spend time on Instagram, you may have heard about Burro Blanco that had been on our radar these past months. The brand already opened a cafe at Saadiyat Island and is about to start their second rotation at Urban RetrEAT. Proposing Mexican cuisine, this stall seems to have its regular customers.
We were eager to taste their now famous Avocado Fritas (25AED) – hand cut fried avocado wedges served warm. The portion is quite generous and comes with creamy chipotle dip and salsa of our choice. A healthy twist to regular fries! La Poutina is also on the menu for those who always crave hand cut potatoes.
Their Justin's Fire (42 AED) is also a great filling burrito bowl served with Mexican red rice, black beans, grilled adobo chicken, guacamole, inferno salsa, sour cream, aged white cheddar, pico de gallo and their secret spicy sauce. Their tacos are also said to be a must-try. They are next on our list for an upcoming visit.
The Lebanese Al Areesh also has its regulars who often stop by to get a fresh pomegranate juice or Arabic style dishes. You'll find the typical Lebanese street food cuisine, including falafel, shawarma sandwiches or grilled food and seafood.
Revolution Kitchen is also a startup that will stay on board for a second round at Urban RetrEAT. Their menu includes various hot dogs, sliders, spicy chicken wings which are prepared with market produce. But they also have plenty of veggie recipes and what we most enjoyed was their colorful and fresh South Western salad and their tomato soup coming with grilled bread slice on the side. Simple, fresh and healthy.
Barzat Al Freej proposes an Emirati cuisine including Shakshuka, Kunafa cheese or cream, Jasheed fish with white rice (baby shark) and many more. We ended our culinary tour tasting their plain Lugaimat served along with Karak Chai, our personal favorite local indulgence. They also serve Emirati breakfast daily.
We were also excited to discover that we can buy Dima Sharif organic spices, pickles, dips and marmalades fix homemade with market produce. Dima Sharif is a Dubai based author who wrote Plated Heirlooms (stories and recipes through generations of Palestinian cooking). You can actually buy her cookbook at Urban RetrEAT along with the savory delicacies Dima Sharif prepares. It includes eggplant jam, artichoke and green olive confit, beetroot mutabal, labanah, pickled zaatar and many more options to grab there. Whenever we bring these jars home, they usually finish in the glimpse of an eye in the kitchen.
Within almost a year, Urban RetrEAT also introduced other non-edible corners and brands to check out.
We noticed Book Hero, a startup that sells second-hand books at 10 or 20 AED only. You cannot miss the book corner close to the entrance, with shelves filled with books for sale.
Okay Me started as a university project and now sells white tees with Arabic calligraphy messages. Visitors are encouraged to leave their own positive quote while purchasing their tees. If you are looking for a traditional gift, you can check out the Al Ghadeer UAE crafts stall with handcrafted goods by Emirati women: notebooks, puppets and more…
Kids are welcome at Urban RetrEAT and can enjoy playing at the back of the space inside an open indoor cozy playground. They can also visit the Kidz Factory corner and take part in activities, such as learning how to prepare and layer their own freakshakes. If you have kids and don't know what it is, ask them and they will surely know. Be warned it involves a lot of sugar, so something they will surely love, but to do once in a while only.
Kidz Factory also proposes MasterChef activities with pizza making, cookie or cupcake decorating and more (priced between 35 and 45AED). If your little ones are more into art and craft DIY activities, their different options include wood art, ceramic painting, jewelry making, and more (also ranging between 35 and 45 AED). Good to know, this stall proposes kids menu with ready-made food boxes priced at 25 AED: 3 options for their mains with a juice and a cupcake.
See image below for more details
Lastly, during the weekend, there is often live entertainment with a live band or singer taking center staged.
Oh, and if you want coffee, don't miss the black mobile truck called Espresso Mobil at the ground floor in the pedestrian alley. This truck has plenty of flavored warm and iced coffees to taste, including Spanish Latte, Saffron or Rose Latte.
In the end, we had a pleasant experience discovering new food brands willing to enter the Abu Dhabi street food scene.
The mix of food is perfect for a family or group of friends as it accommodates any diet or food preferences under one roof. Each guest can pick whatever fits their mood and mingle over lunch at a large communal table or cozy booths. 
This concept deserves more shout out as it proposes under one roof 12 interesting and evolving alternative options to get a quick bite or proper lunch while shopping at the mall.
Urban RetrEAT is open daily from 10 am to 10 pm (until midnight during the weekend). 
URBAN RETREAT | Yas mall Abu Dhabi Level 1, close to Ferrari World entrance
---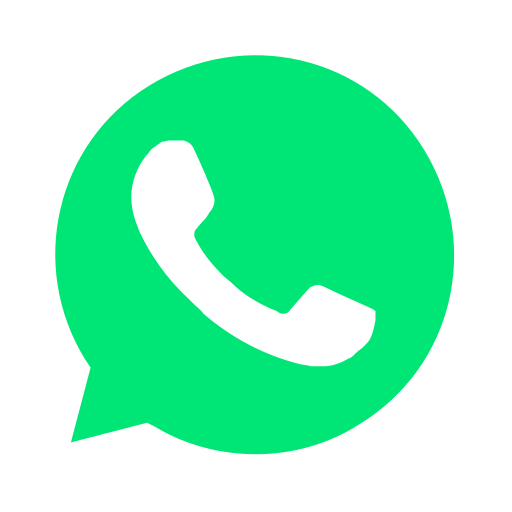 Join our WhatsApp group and receive curated news and offers in your WhatsApp Feed